BLACK FOREST BREWERY FOOD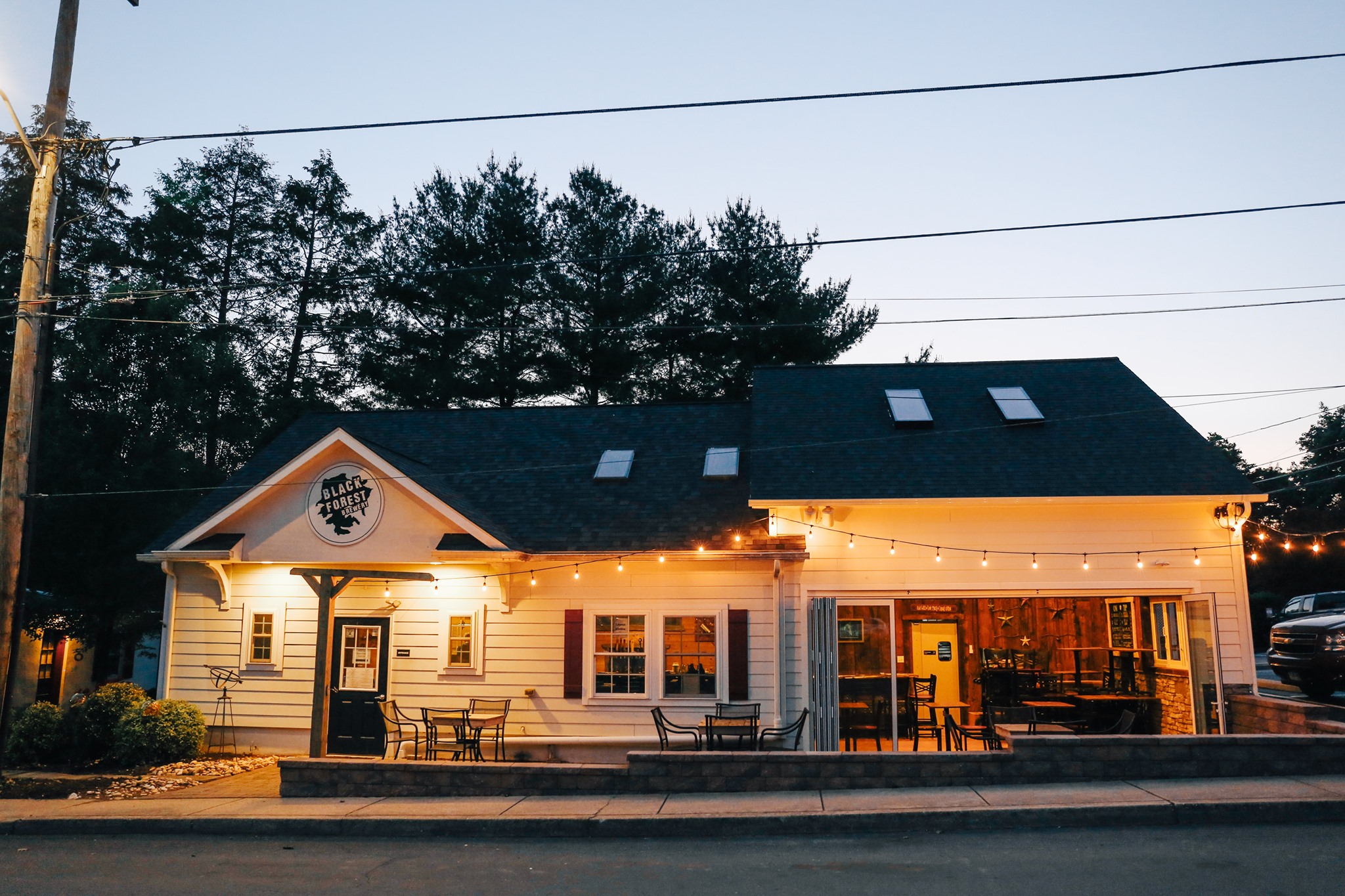 Featured Wines
We offer a selection of wines by Allegro Winery, ranging from dry to sweet, as well as our Signature Sangria
Cocktails
We offer a few featured vodka drinks, utilizing vodka from Faber Distillery
Please join us for outdoor dining on our Brewery Patio and our Garden Patio; we also have open-air seating that can be utilized when the weather is less than cooperative. 
No reservations, parties of 6 or less are welcome. 
Thank you and Welcome Back!
Shareable
Jumbo Dutch Country Soft Pretzel $12
Served with Beer Cheese, Yellow Mustard, Whole Grain Mustard, and Buffalo Chicken Dip
Buffalo Chicken Dip $12
A generous portion of a pub favorite served with corn tortilla chips, celery and carrots

Black Forest Brewery Fries $8
generous portion of fries topped with our house made beer cheese,
caramelized onions, salsa & bacon.
Macho Nachos $12
Corn tortilla chips topped with our house made beer cheese, lettuce, tomato, diced onion, jalapeno, salsa, and sour cream
Fried Drumsticks $10
Crispy drumsticks tossed in your choice of sauce with carrots, celery and ranch.  Choose hot, mild, honey mustard, Thai chili or Chef Dave's award winning black cherry habanero
Small Plates
Chili Bowl $8
Three bean chili served with grilled cornbread
Fresh Seasonal Salad $10 
Ask your server for today's selection

Crispy Pork Belly $12
Crispy pork belly served with Chef Dave's award winning black cherry habanero sauce
Fish and Chips $12
Beer battered fish with fries
Large Plates
Filet Tips $18
Grilled filet tips in a mushroom red wine sauce over smashed potatoes and grilled vegetables
Grilled Vegetable Grain Bowl $12
Quinoa, Brown Rice & Farro Served With Fresh Grilled Vegetables in a delicaate herb sauce
Mac and Cheese Bowl $12
Cavatappi pasta tossed in our creamy house made cheese blend
(Add chicken $3, pork belly $5, steak tips $6, shrimp $6)
Kitchen Closes 30 Minutes Prior To The Close Of Business  
Handhelds
Black Forest Brewery Hot Dog $8
Grilled Hippey's Hot Dog, Chili Cheese, Diced Onion and Brown Mustard
Black Forest Burger $14                                                        
6oz Handcrafted burger topped with muenster cheese, bacon & our own burger sauce on a brioche bun.  
Grilled Cheese CheeseBurger $12                                                          
6oz handcrafted burger between grilled Texas toast with American cheese.  
Fried Chicken Sandwich $12                                            
House breaded chicken thigh on a toasted brioche bun with pickles and garlic dill aioli
BFB Burrito $14                                                               
Your choice of fillet tips, chicken, shrimp, pork belly OR make it vegetarian with grilled fajita veggies. Prepared with lettuce, tomato, cheddar jack, sour cream and salsa grilled in a flour tortilla. 
Served with tortilla chips and salsa
Churger $15                                                               
BFB Burger topped with Our Fried Chicken Thigh, American cheese & Garlic Dill Aioli. On a brioche bun
Nashville Hot Chicken $12                                                               
Two Fried Chicken thighs, smothered in Chef Dave's Diablo sauce on a bed of pickles between A brioche bun. 
Hot Mess Cheeseburger $15                                                               
Open-faced grilled cheese cheeseburger topped with beer cheese, chili, cheddar jack, jalapeños
and of course the best fries in Ephrata! 
(Add chicken $3, pork belly $5, steak tips $6, shrimp $6 – Substitute fries $3)
"Consuming raw or undercooked meats, poultry, seafood, shellfish, or eggs may increase your risk of foodborne illness."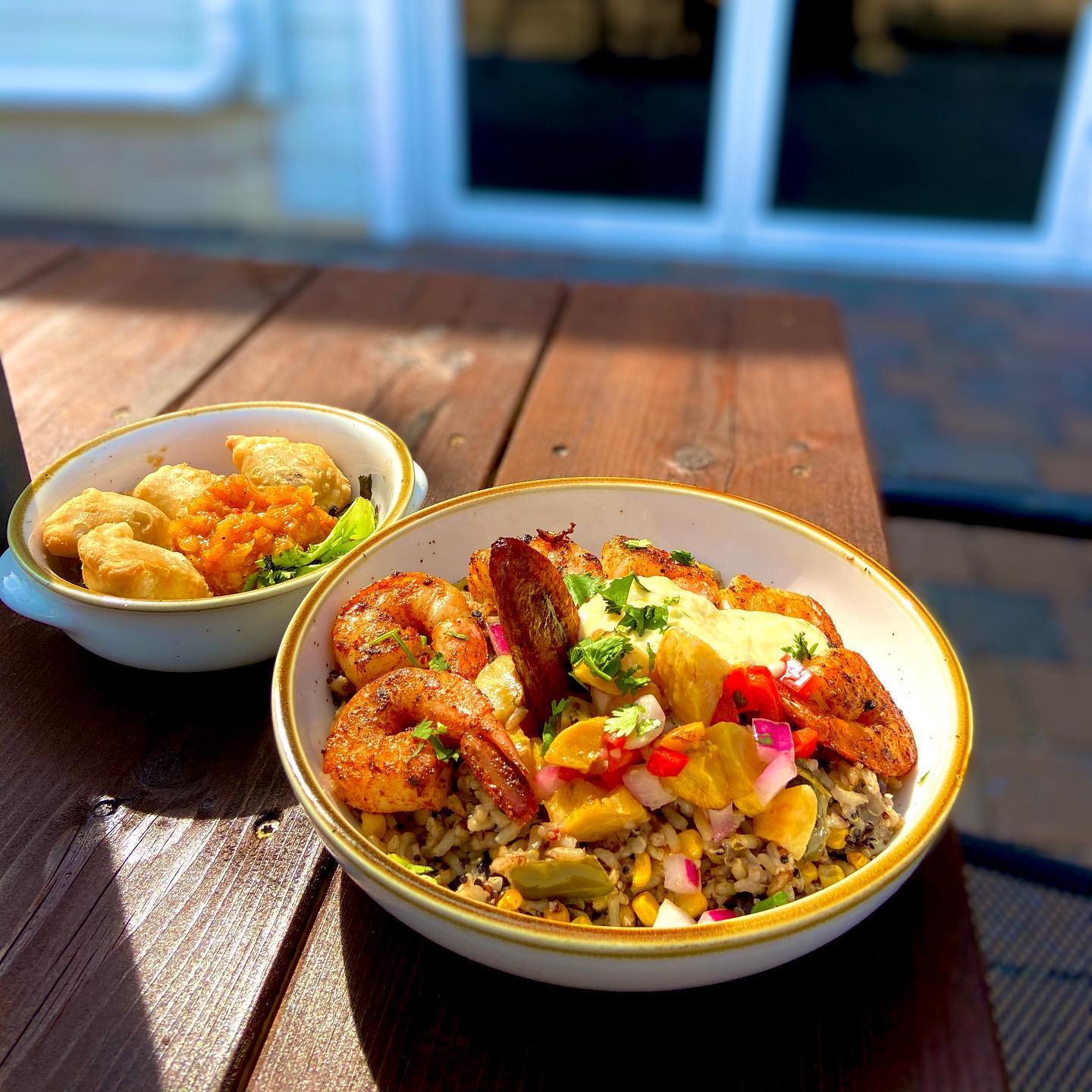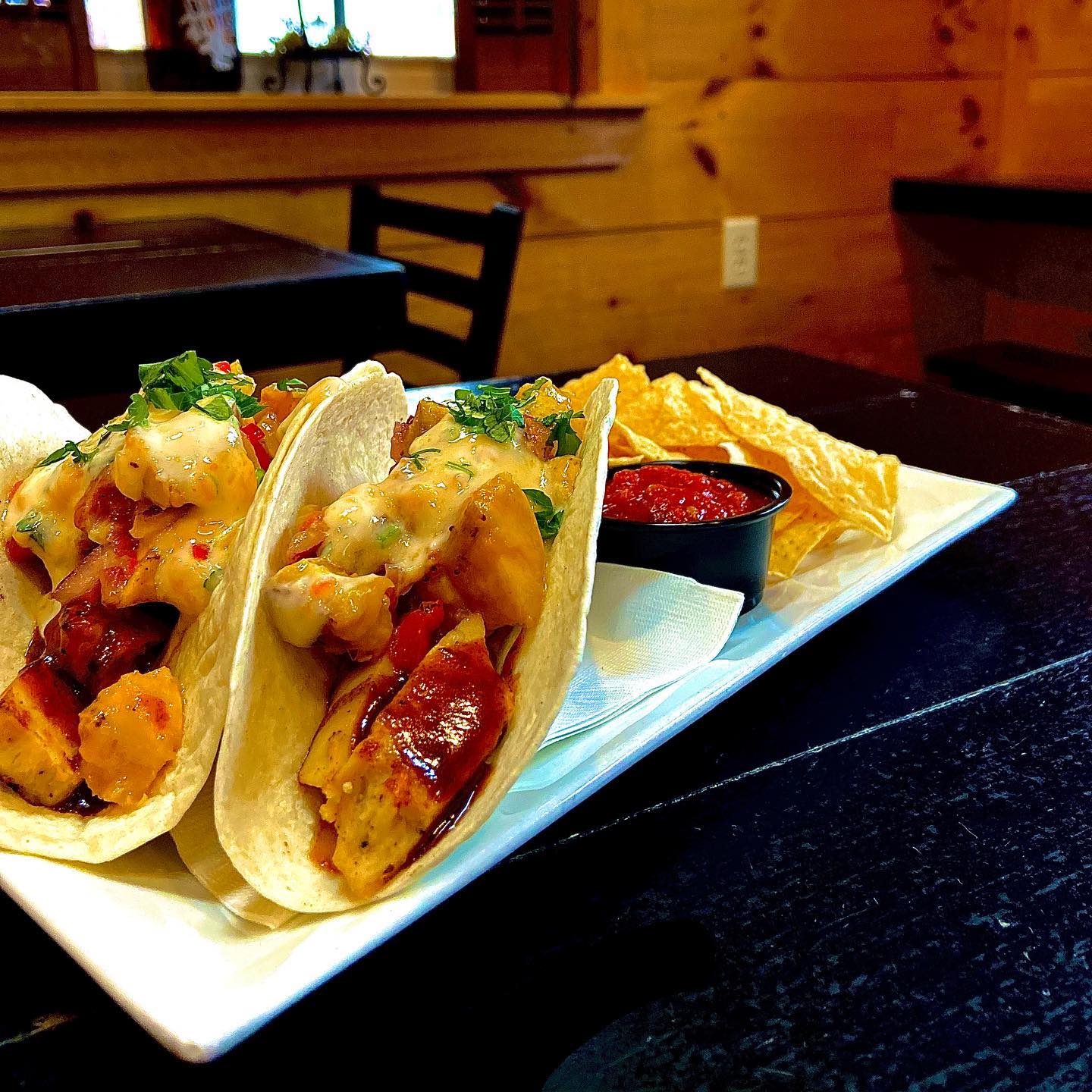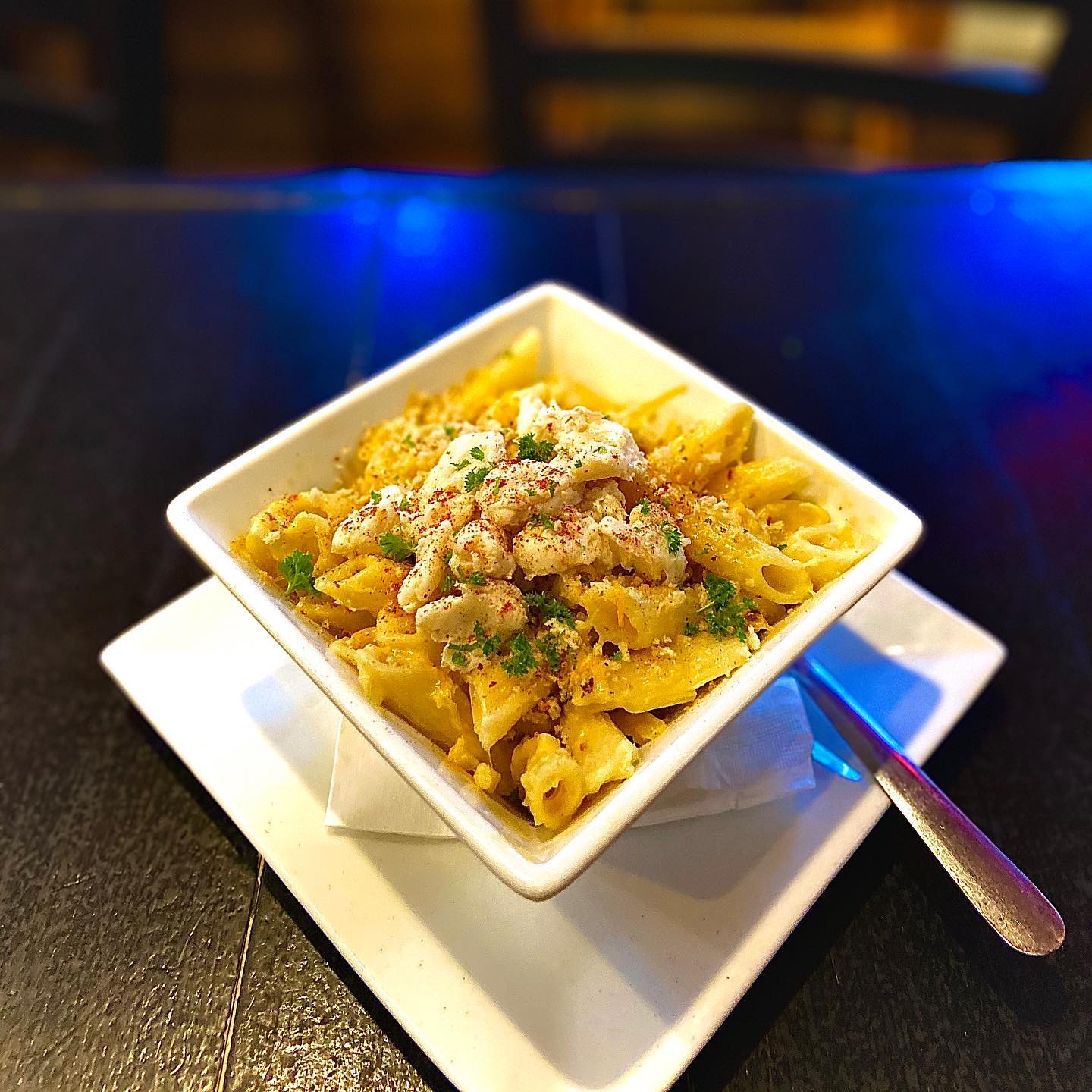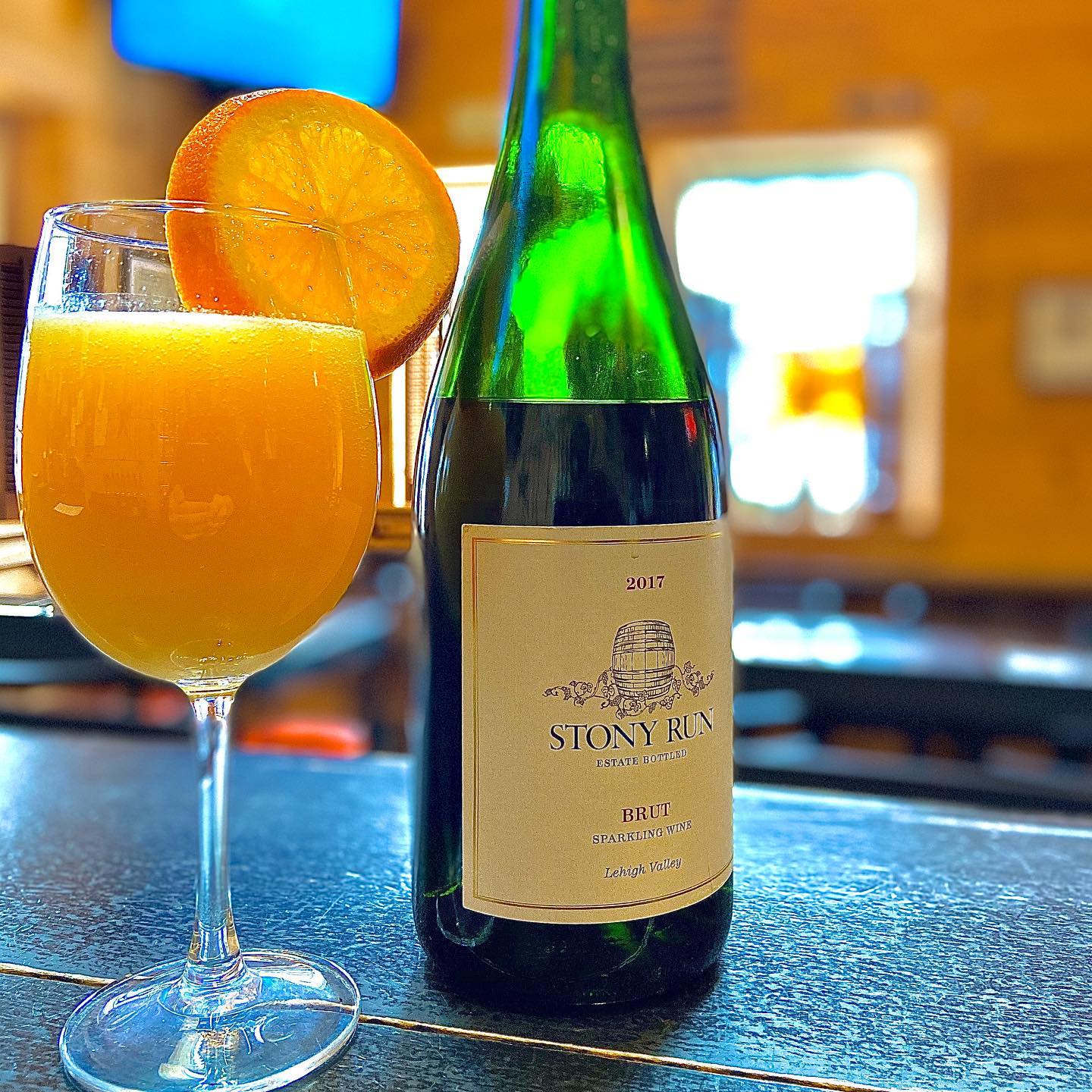 ~

enjoy a drink with friends

 ~
Tasty food in a cozy, welcoming atmosphere!
While we love all things beer, we also enjoy tasty food in a fun, welcoming atmosphere.
Chef Dave pays attention to what pairs well with our beers while serving up an excellent selection of dining options that will surely please.
We invite you to come and experience our cozy tasting room, have a bite and enjoy a drink with friends.
 A special weekend away or a great time with friends, we have you covered!
Along with our brewery,  we invite you to experience the delights this romantic and luxurious Lancaster County Bed and Breakfast located in the town of Ephrata PA. Come and enjoy the beauty of this historic colonial home. Experience all that Lancaster, PA has to offer. From Amish country to Lancaster City there is something for everyone. We'll be your base as you tour the breweries in our area.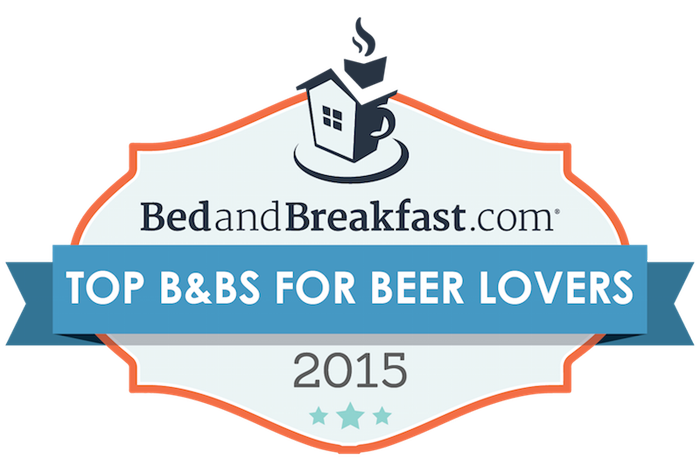 Address
301 West Main St. Ephrata PA 17522
Located behind the 1777 Americana Inn Bed & Breakfast
The Black Forest Brewery is located on the property of the 1777 Americana Inn Bed and Breakfast in Ephrata, PA. In keeping with the historical integrity of the Inn, the Black Forest Brewery and tasting room is situated adjacent to the Inn and designed in the same period style.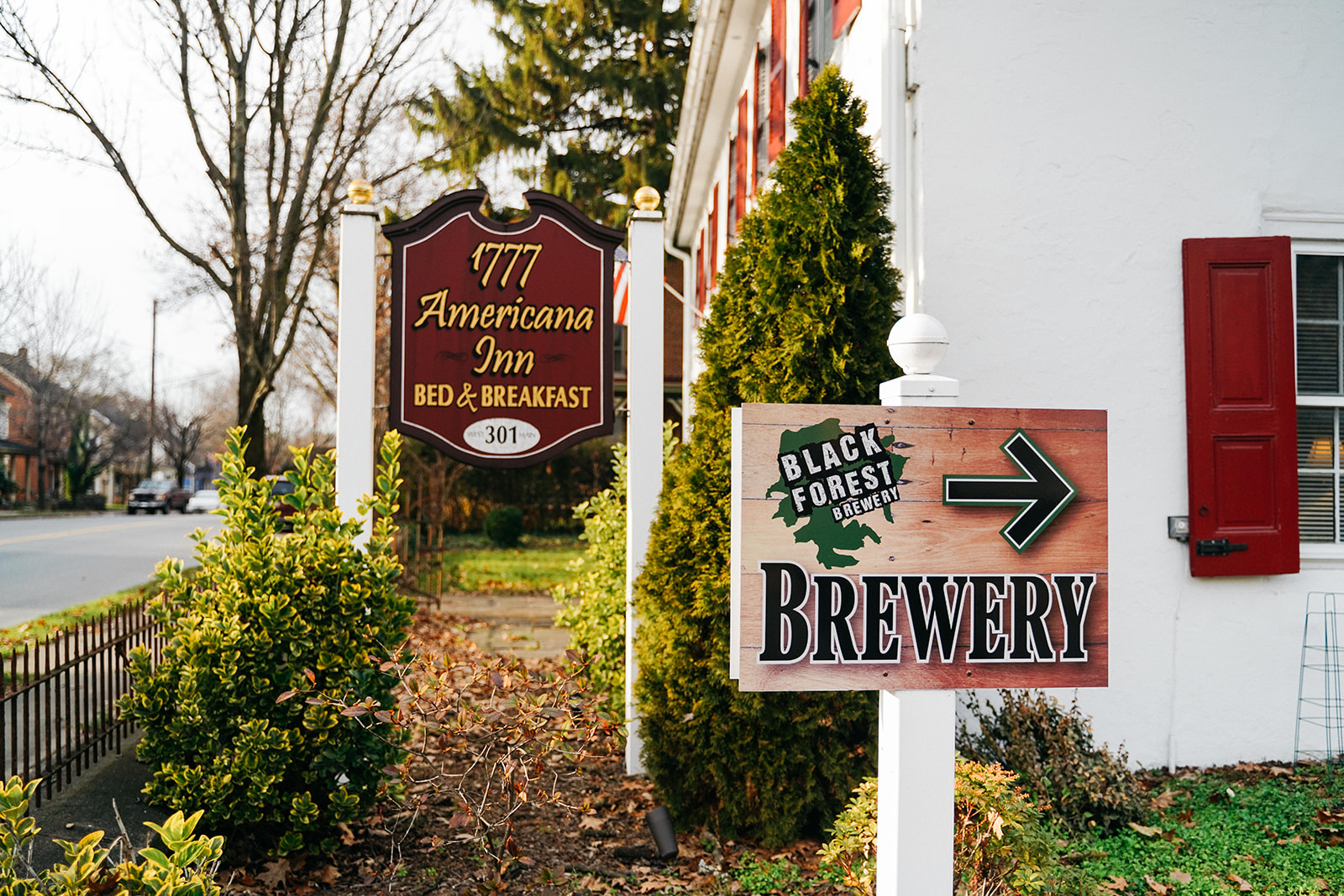 Parking
Off-street and on-street parking is available at our facility.  Additional overflow parking is also available in the following lots during the noted hours. See maps for reference. 

The Historical Society
NOON - 5 PM W, Th, F
WellSpan Lot 
5 PM - 10 PM W, Th, F
12 PM - 10 PM Sat & Sun
Click on each to enlarge.