BLACK FOREST BREWERY FOOD
Tasty food in a cozy, welcoming atmosphere!
While we love all things beer, we also enjoy tasty food in a fun, welcoming atmosphere.
Chef Dave pays attention to what pairs well with our beers while serving up an excellent selection of dining options that will surely please.
We invite you to come and experience our cozy tasting room, have a bite and enjoy a drink with friends.
Get the Party Started!

Soft Pretzel
with Mustard or Beer Cheese $6 Add Crab Dip $2
Hummus Platter
Hummus with Carrots, Cucumber & Grilled Flatbread $8
Buffalo Chicken Dip
with Tortilla CHips & Carrots  $8
Crab DIp
served with Grilled Flatbread $10
Caramelized Onion Dip
served with Grilled Flatbread $10
Dip Trio $12
Macho Nachos $12
If you Ain't Dutch You Ain't Much Platter
Red Beet Eggs, Ring Bologna, Cheese, Soft Pretzel Bites, Pickles, Whole Grain Mustard and Beer Cheese
Comfort Foods . . .
Roasted Vegetable Quinoa & Brown Rice Bowl $10
Roasted Vegetables Over Seasoned Quinoa & Brown Rice Served with Premise Made Beer Sauce.  Add Chicken for $2.
Irish Stew $14
Chunks of Beef Simmered In Rich Brown Gravy with Fresh Vegetable Medley and A Scoop of Mashed Potatoes.  Served with a Dinner Roll. 
Pasta Bolognese $14
Pasta Bolognese (Beef, sausage, veal simmered in marinara) over Cheese Tortellini with Herbed Ricotta & Shredded Parmesan.  Served with a Side Salad & Roll
Soup and Salad
French Onion Soup $5 Cup
Chili  $5 Cup $7 Bowl
Three Bean Beef Chili Served with Corn Bread Muffin (Bowl only) 
Spinach Salad $10
Spinach, Apples, Walnuts, Dried Cranberries, Carrots and Shredded Parmesan & Croutons.  Choose Caesar, Ranch or Balsamic Vinaigrette Dressing. Add Chicken $2
Great Pub Grub!
Twin Burger Grinder $13
Burger Patties on Grinder Roll with Lettuce, Tomato, and Onion.  And Mayo (Substitute Bacon Mayo or Beer Cheese) 
Pickle Lovers Grilled Cheese $8
Dill Pickle Slices, Muenster Cheese and Bacon Mayo on Grilled Sourdough Bread.  Add Grilled Ham for $2
Grilled Asian Wrap with Thai Chili Sauce $8
Broccoli Slaw, Edamame, Shredded Carrots, Thai Chili Sauce.  Add Grilled Chicken $2
Chicken Pesto Wrap $10
Grilled Chicken, Tomato, Spinach, and Shredded Mozzarella Cheese over Creamy Pesto Aioli with Balsamic Glaze Drizzle 
Grinder $10
Grilled Ham, Salami, Pepperoni, Sweet Peppers, Pepper Jack Cheese with Creamy Hot Pepper Spread on Grilled Ciabatta Roll or Wrap. 
Grilled Cheese Cheeseburger $10
Grilled Hamburger Patty between a Sour Dough Bread Toasted Cheese Sandwich! 
Chicken BLT Flatbread $12
Grilled Chicken, Tomato, Spinach, and Cheddar, Bacon Mayo 
Pepperoni Plus Flatbread $12
Pepperoni, Salami, Caramelized Onions, Sweet Pepper Strips, Mozzarella Cheese over Marinara.  
Featured Wines
We offer a selection of wines by Allegro Winery, ranging from dry to sweet.
Cocktails
We feature a variety of seasonal cocktails, utilizing spirits from Faber Distillery
Please note
Kitchen Closes 30 Minutes Prior To The Close Of Business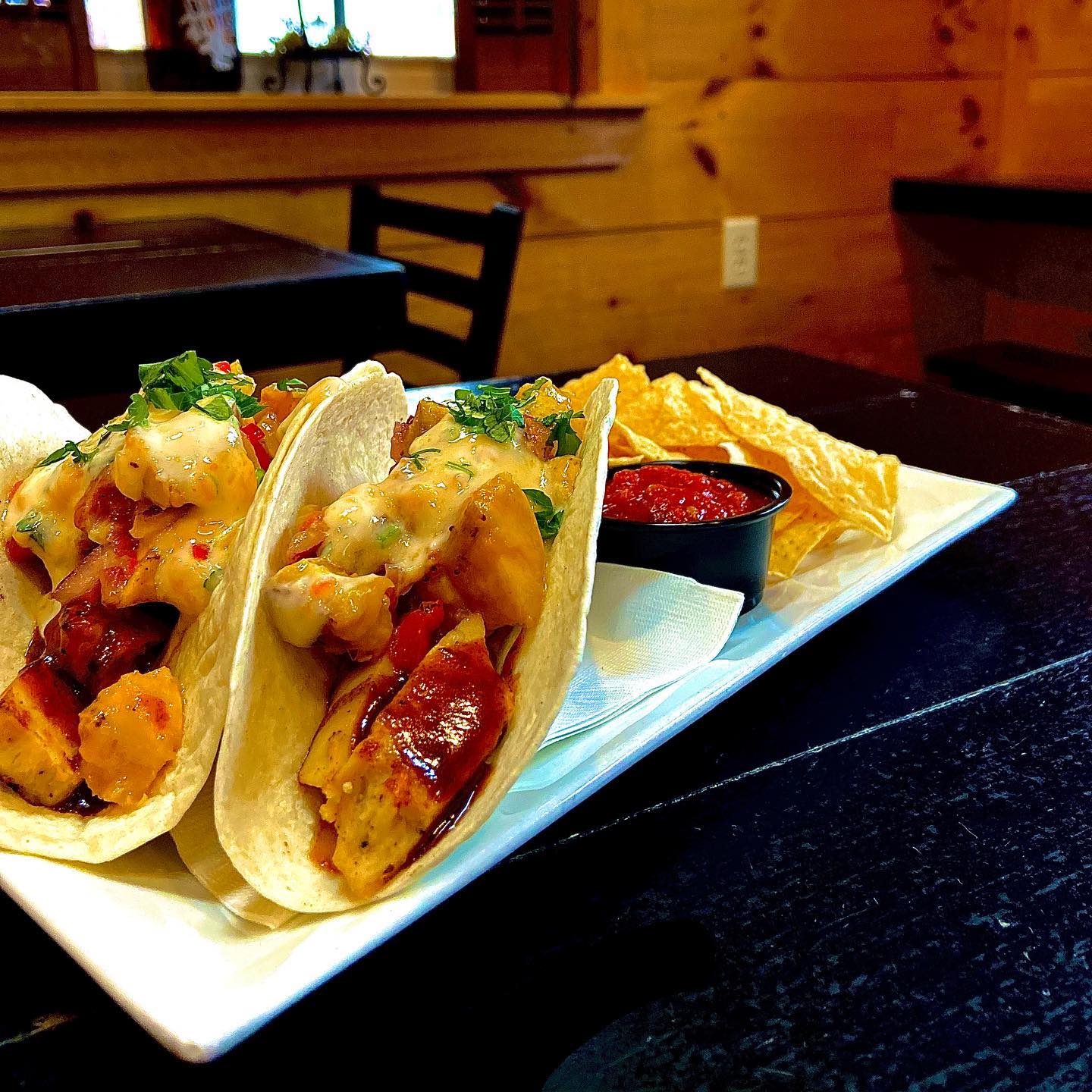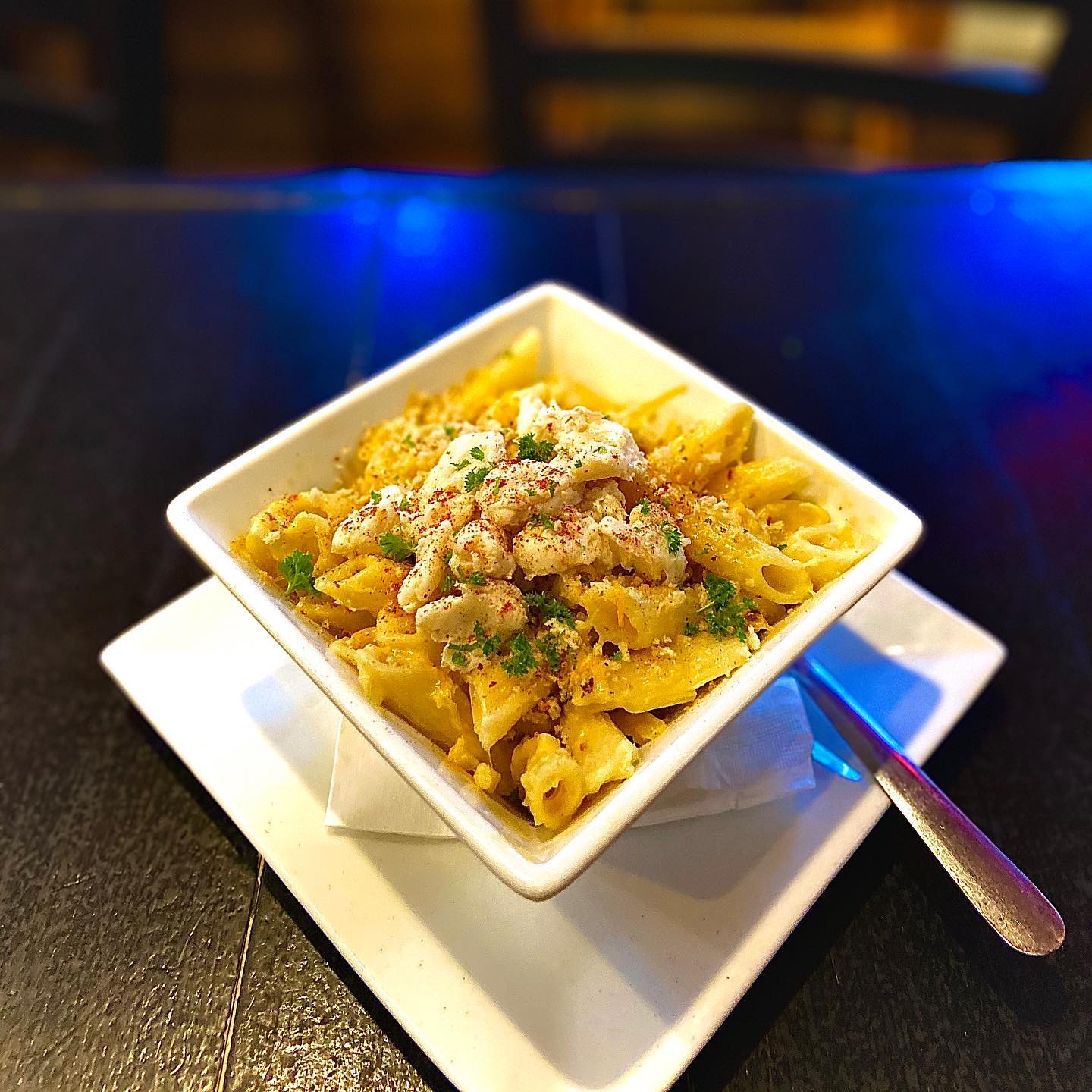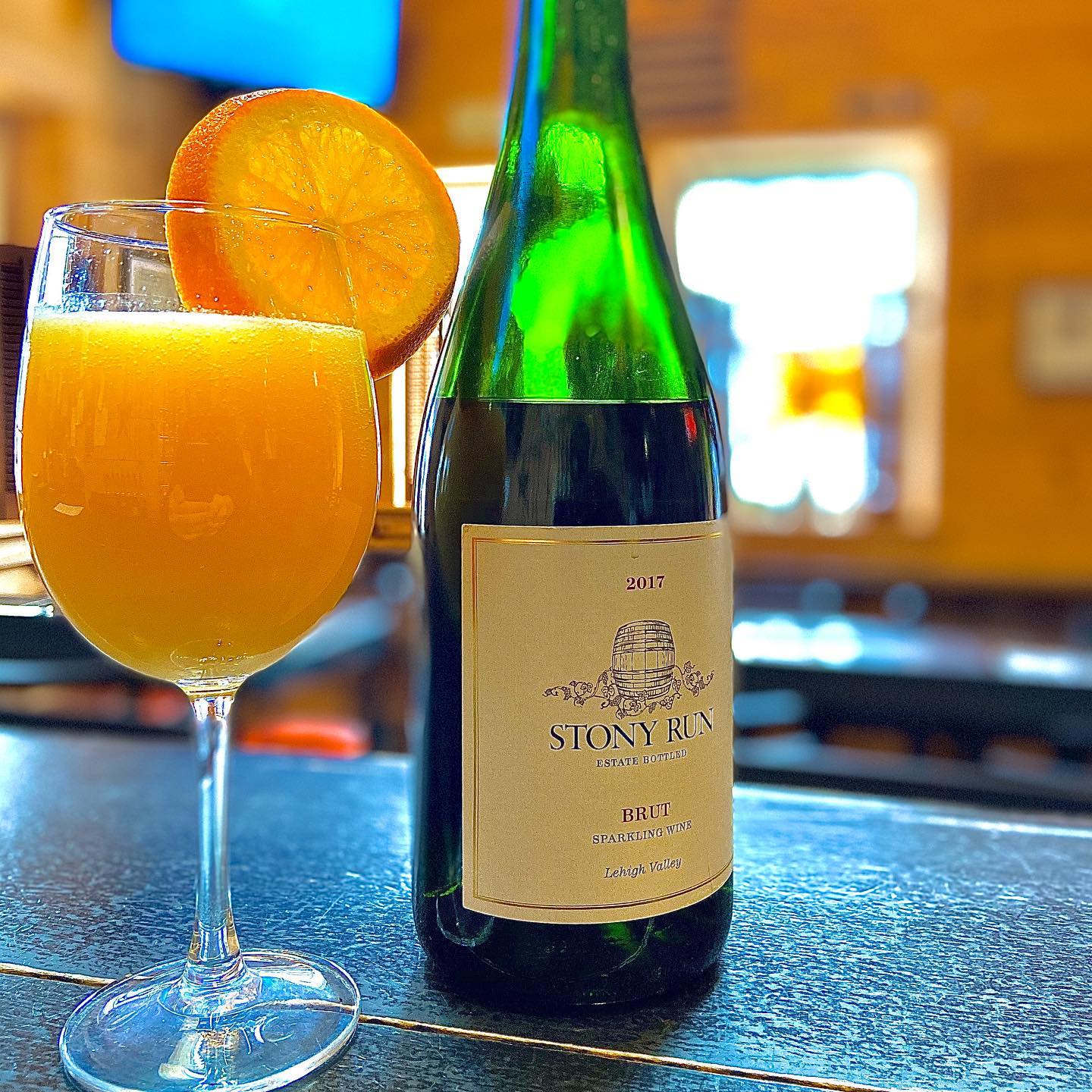 ~

enjoy a drink with friends

 ~
 A special weekend away or a great time with friends, we have you covered!
Along with our brewery,  we invite you to experience the delights this romantic and luxurious Lancaster County Bed and Breakfast located in the town of Ephrata PA. Come and enjoy the beauty of this historic colonial home. Experience all that Lancaster, PA has to offer. From Amish country to Lancaster City there is something for everyone. We'll be your base as you tour the breweries in our area.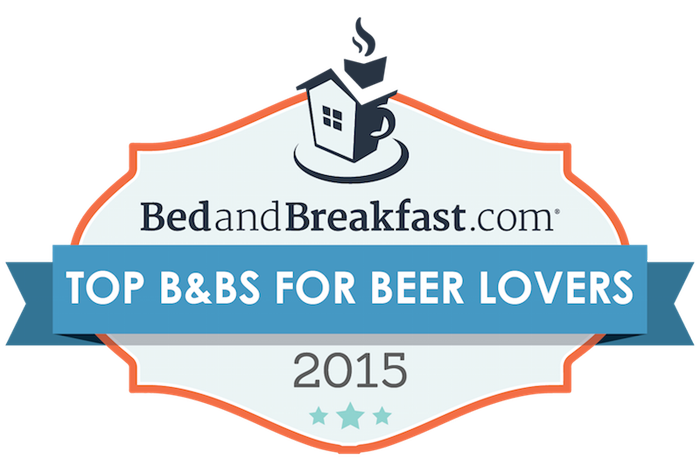 Address
301 West Main St. Ephrata PA 17522
Located behind the 1777 Americana Inn Bed & Breakfast
The Black Forest Brewery is located on the property of the 1777 Americana Inn Bed and Breakfast in Ephrata, PA. In keeping with the historical integrity of the Inn, the Black Forest Brewery and tasting room is situated adjacent to the Inn and designed in the same period style.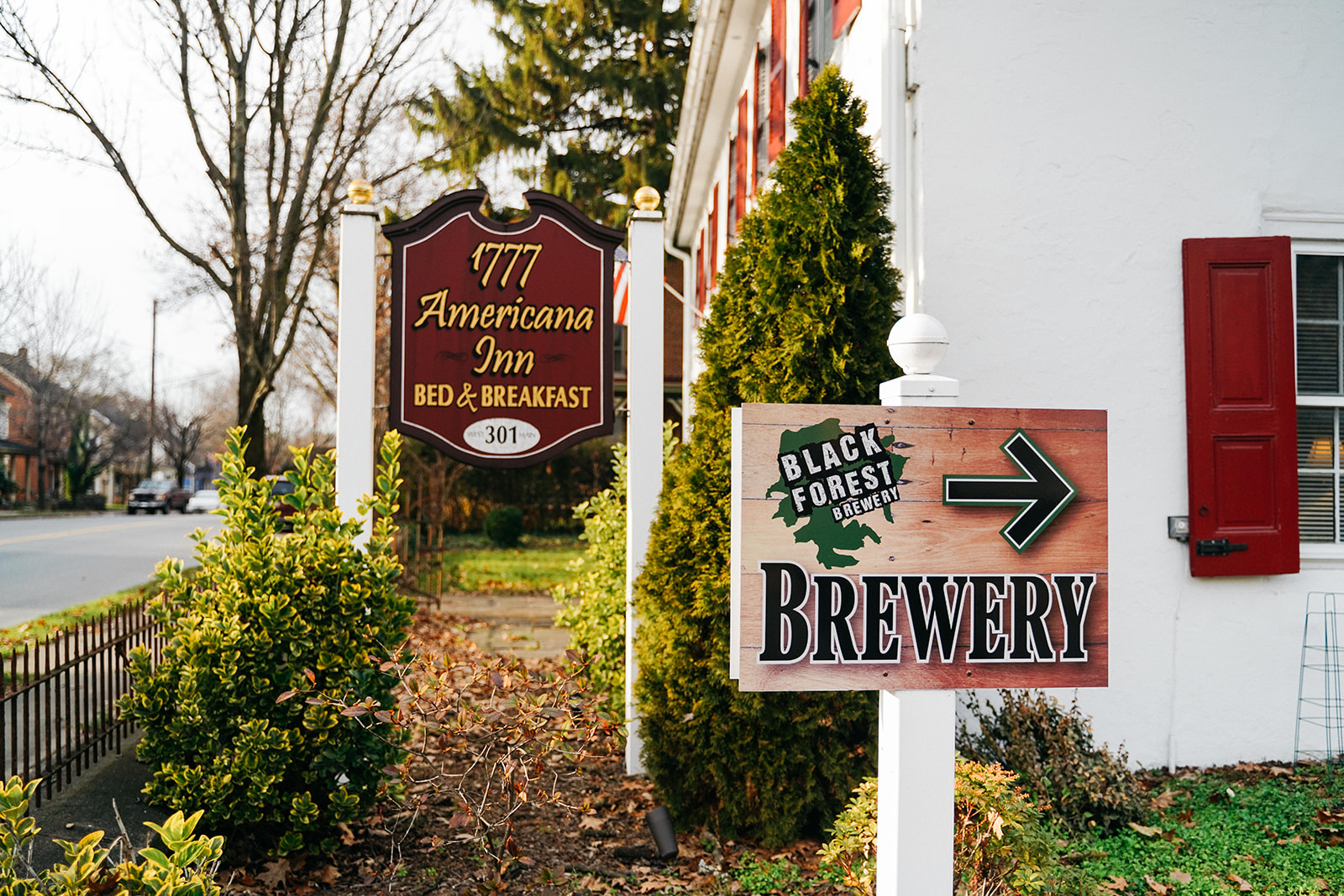 Parking
Off-street and on-street parking is available at our facility.  Additional overflow parking is also available in the following lots during the noted hours. See maps for reference. 

The Historical Society
NOON - 5 PM W, Th, F
WellSpan Lot 
5 PM - 10 PM W, Th, F
12 PM - 10 PM Sat & Sun
Click on each to enlarge.